Next Meeting: Wednesday, June 22 - 6:30 pm
Where: San Diego Botanic Garden, Encinitas
(Formerly Quail Botanical Gardens) Agenda & Directions.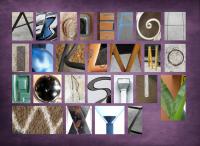 Speaker:
Bob Mandich, Abbey Chamberlain, Chris Whitney, Barbara Swanson & Al Wilson
Topic:
Member Destination Presentations
More information about the program.
---
Member Share:
June's Topic: July Architecture
The next Member Share is in July due to our annual "Member Destinations" presentations in June.

Your photography topic for July Member Share is Architecture.

What is between the built environment and the lived experience? Architecture.

What is the nest the wild eggs hatch in? What are the bones that support your muscles? Natural Architecture.

Some buildings stand on their own with no need of surroundings, while others demand nestling within a grand clutter. Sometimes private, sometimes public, in storm or sun, empty or busy, tight or expansive, inviting or mysterious, and for every reason, architecture is recognized as with purpose.



"Fashion is Architecture: it is a matter of proportions." Coco Chanel
"I think Ms. Monroe's architecture is extremely good architecture." F. L. Wright


Example composition: Scale can be interesting from a low angle.
What story or vision will you share?
Please submit up to 2 images. (Go to
Members Login
and submit your images there)
Before you submit images to the projectionist please read these
Instructions
---
Upcoming NCPS Photo Shoots:
San Diego Scottish Highland Games
Saturday, June 25, 2016
For detailed information Click here