October 2014 Monthly Meeting
Featured Speaker: Ernie Cowan
Living the Wildlife in San Diego
Program Description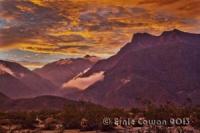 A workshop of the best nature and outdoor photography locations in Southern California.

Bio:

Ernie Cowan is a noted photographer, lecturer, instructor and author. He began his photography career as a journalist, operated a photography studio, was a photography instructor at Palomar College and has led tours to Alaska, the Caribbean, Hawaii, Japan and Hong Kong in addition to many Packtrain Photo Tours in the Southwest. His intimate knowledge of the Anza-Borrego Desert makes him a recognized authority on that region. He brings an astounding depth of technical knowledge along with the keen eye of a veteran outdoor photographer.

He is a skilled teacher who enjoys helping photographer's progress to the next level by mastering their technical controls as well as opening their creative eyes.
He writes a weekly Outdoors column for the UT San Diego in addition to a monthly Backyard Bird-Watching column for UT San Diego.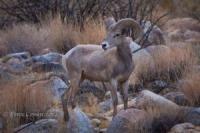 ---