September 2015 Monthly Meeting
Featured Speaker: Robin Robertis and Jack Davis
Fine Art iPhoneography
Program Description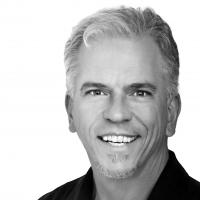 Robin Robertis, an Encinitas native, travels the world to capture unique and emotionally compelling images with her iPhone and then uses a variety of mobile apps to create her award-winning finished work, showcased in international publications and exhibitions from New York to Florence.

As a recognized artist in the field of mobile imagery, she creates artwork that invokes deep magical places found only in the unconscious dreams of those who dare to peek behind the curtain of day-to-day life. She studied digital image artistry with Photoshop Guru Jack Davis, photography with National Geographic's Dewitt Jones and Rikki Cooke and iPhoneography with Rad Drew.

Through digital and traditional art mediums, Robin has explored a variety of themes and styles. Her iPhone photography has won online acclaim and her recent works have shown in Los Angles, San Diego, New York, Boston, Kanas City ,Toronto and Ontario Canada and Florence Italy. She has been a regularly featured iPhone artist of the day at Mobiography.net (where she's also been showcased on two covers), Amptcommunity.com, Lifeinlofi.com, P1xels.com, Theappwhisperer.com, Artofthemob.com and Wearejuxt.com.

To read an interview about Robin's fine art photography, and find more links to her work go to www.tinyurl.com/robertisiphone

Along with Robin, renowned mobile photographer and Photoshop Hall-of-Famer, Jack Davis will also be presenting. Between the two of them they will be showcasing and demonstrating the state of the art of what's possible with smart phone photography, for both shooting and enhancing (including apps like the latest Lightroom Mobile) - and lead a question & answer about where we will be headed in the not-too-distant future.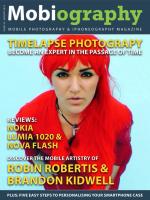 ---