November 2015 Monthly Meeting
Featured Speaker: Rex & Ginna Short
Creating Dynamic Images, a Personal Journey: light, imagination and technology
Program Description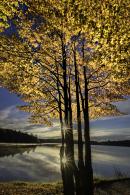 For our last presentation of the year we are happy to announce that Rex & Ginna are returning to show some of their stunning images and tell the stories behind the capture.

"The anecdotal information might include where and how we got the photo and it might include how we solved issues of exposure, light, depth of field, juxtaposition or other technical details. In essence we'll simply be sharing our experiences," explains Rex.

Team Short will emphasize that sometimes the best photos are captured at home, in the neighborhood or in the area where we live. Rex shares, "To me, it is a mistake to wait for the next big trip and/or to under estimate the potential of our immediate surroundings."

It should be an exciting way to end the year!

BIOS:

Rex Short is an avid photographer whose 'career' started 15 years ago with a Black and White Art Photography Class at Flathead Community College, Kalispell, Montana. His photography is a collection of nature, wildlife and macro images, which he personally manages from capture to large format, color controlled prints. He has enjoyed recognition of selected photographs in national and local print, regional contests and exhibitions in California, Montana and Arizona.

Rex Short is a graduate of U of A, Tucson, postgraduateof ASU, Tempe and has spent the majority of his working career in Scottsdale, Arizona, where he and his wife are residents. Samples of his and his wife's, Ginna's, photography and comments, including images of Arizona and the southwest, are displayed at http://rexshortphoto.com/ andhttp://www.rexandginnaphotography.com/.

Ginna Short has joyfully pursued her passion for nature photography for the past 12-years. After beginning a hobby of painting in watercolor and oil, she decided that photography more suited her active lifestyle. "Travel and nature photography are the perfect combination for me," says Ginna, adding "learning behavior is as fascinating as the actual photography."

Animals, birds and bugs are her favorite themes, and have been the subjects of articles as well as local and national publications, contests and exhibitions in Montana, California and Arizona. A graduate of the University of Arizona, former teacher and mother of three, Ginna lives in Scottdale, AZ with her husband, Rex.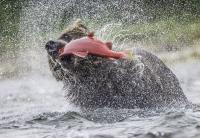 ---