February 2013 Monthly Meeting
Featured Speaker: Leland Foerster
THERE IS WORK: HAY TRABAJO, Photographs and Stories about Agriculture, People and Water in the Imperial Valley
Program Description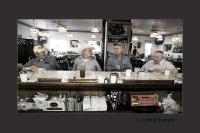 Leland Foerster is a native Californian and a long-time San Diego County resident. In 1974 after four years of Peace Corps service in Colombia he became a filmmaker and partner in Spectrum Films, a Carlsbad, California firm, where he made films on health and lifestyle subjects. Since 1989 Foerster has been an independent photographer and writer. His work has focused on the natural world as well as history and culture in Mexico and the American Southwest.

He has published two books under his own imprint, Golden Raintree Press:There Is Work, about agriculture, people and water in California's Imperial Valley, and The Californios, about the descendants of the mission era in Baja California. He recently completed a series of short videos about family health and childhood obesity. These programs are on his web site.

Foerster's current work is about the last nearly wild places in San Diego County.

His photographs and portfolios are part of the permanent collections of San Diego's Museum of Photographic Arts, the Copley Library in La Jolla, and The International Association of Photographic Authors in Chula Vista, as well as Scripps, Kaiser and numerous other healthcare facilities. Leland's limited edition photographs are represented by Art Expressions Gallery in San Diego. Foerster has exhibited his photographs at the San Luis Rey Mission in Oceanside, the Geisel Library of the University of California San Diego, The Kellogg Library at Cal State San Marcos, San Diego State Calexico, the Centro Cultural in Tijuana(CECUT), the Museum of the Missions in Loreto, Baja California, as well as FONATUR and Galeria KIN in Mexico City.

For the past 18 years Foerster has been an instructor in the Arts and Humanities Department of the University of California San Diego's Extension where he teaches courses in artistic photography. He holds BS and MS degrees from the College of Agriculture at UC Davis.

See more of Lelands's work at http://lelandfoerster.com/.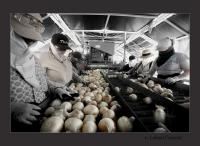 ---