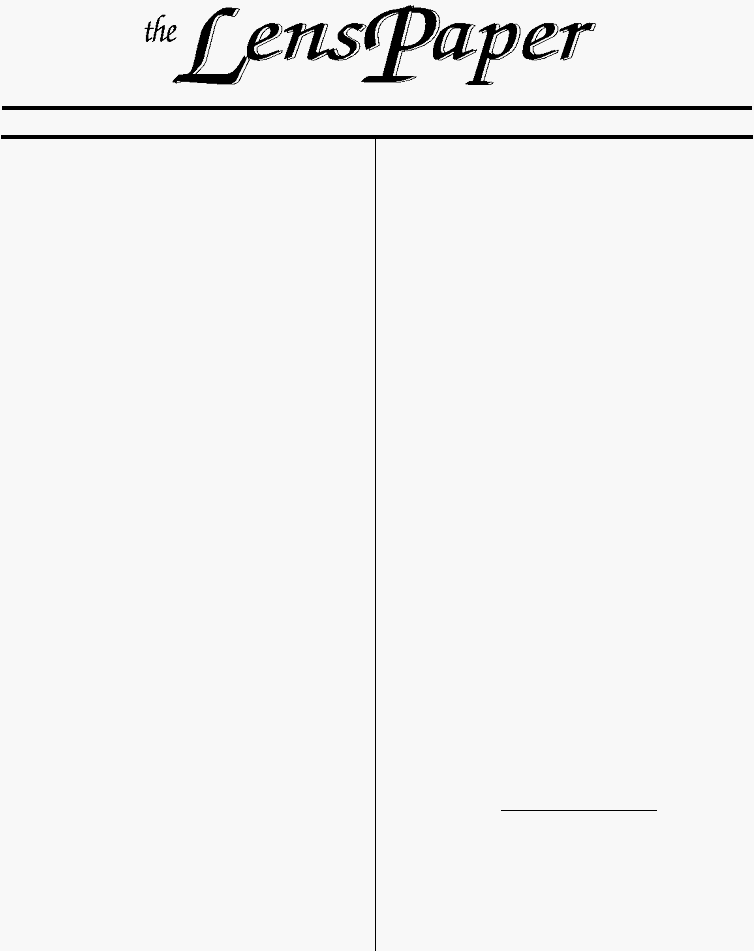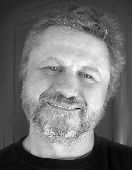 NORTH COUNTY PHOTOGRAPHIC SOCIETY
Wednesday, February 25, 2004
Quail Botanical Garden, Encinitas
Ecke Building Meeting Room
Enter Front Gate -

Exit Rear Gate
Front Gate is Locked at 7:00 p.m.
6:00 p.m. - Front Gate Opens
6:15 p.m. - Sign-in & Refreshments
6:30 p.m. - Announcements & Member Greeting
7:15 p.m. - Break & Refreshments
7:30 - 8:30 p.m. - Presentation
Donations: First-time guests free, returning guests $3.00
FEBRUARY'S SPEAKER: Peter Gorwin
Our speaker for February will be
Peter Gorwin is the founder and
President of the Photographic Arts
Group that operates under the
auspices of the Escondido Arts
Partnership for the purpose of
photographers throughout the
entire San Diego area. On last
photographers hung their work as part of a Photographic Arts
Group show for Escondido's annual First Night celebration.
Thanks to the energy of its membership, the Photographic
Arts Group will generate two new shows within the next two
months. On March 20

th

, PAG will open its show at the
Archives of Escondido, and on May 1

st

, it will open its show
at the Cafe Artista in Escondido.
In March of 2002, participation in a Santa Fe Workshop
conducted by Dan Burkholder, guru of the digital negative,
strongly influenced his current approach to making a desktop
negative from Photoshop for the purposes of printing on
various emulsions, however, most of his recent images have
been generated from Ultra Chrome Inks on Epson Printers.
On the fine art front, his work in the area of making archival
ink jet and alternative process prints have earned him three
one-man shows within the last two years. Four of his images
hung at the Fountainhead Tanz Theatre 2003 Black
International Film Festival in Berlin. In Escondido,
California, the Cafe Artista gave him a show through April of
2003, and in December 2002, the Archives Gallery of
Escondido showed his work in People and Places. Last
August many of his images were exhibited again at the
Archives Gallery of Escondido in The Phantom 4 show,
jointly produced with three other local photographers. In
October, 2002, his images could be seen in the North County
Camera Photographer's Gallery show Desert Suite. Last
December and January his images were exhibited at the
Avalon Gallery on Ray St. with the Digital Arts group. On
February 13

th

, some of his images will be hung in Water
Worlds at the North County Camera Photographer's Gallery,
the actual artists' reception to take place on the 20th.
Over the last decade he has also won prizes at the San Diego
County Fair: in 1991, 3rd place in the Black & White division
at the 42nd International Exhibition of Photography; in 2002,
2nd place for a digital blend in the eArts division.
Peter attended Columbia College of Communications and
Loyola University in Chicago during the late 60's. During the
early 70's he moved to New York to pursue a career in
professional theater. He received his first formal instruction in
photography in an ROP class taught by Bob Bjorkquist during
the 80's. In 1992, he completed an AA Degree in Photography
from Palomar College. He completed his English Degree at
California State University at San Marcos in 1994.
He taught high school photography for three years during the
late 90's at the Army and Navy Academy, a private military
school in Carlsbad, California. In July of last year, he taught a
workshop, Photoshop for Photographers, in conjunction with
Siggraph 2003 at the Art Institute of California, San Diego.
At that time, one of his images could also be seen there in an
exhibition given for participating instructors. The lion's share
of his income now comes from doing digital photographic
reached

by phone at (760) 738 8131 or by cell at (760) 250 5902.
PRESIDENT'S CORNER

by Mike McMahon
I would like to take a moment to update you on some exciting
new developments in the club. As discussed at our last
meeting, the Board position of Webmaster has recently
transitioned from Dave Wages to Tom Scott. We extend our
sincere thanks to Dave for his two years of service and we