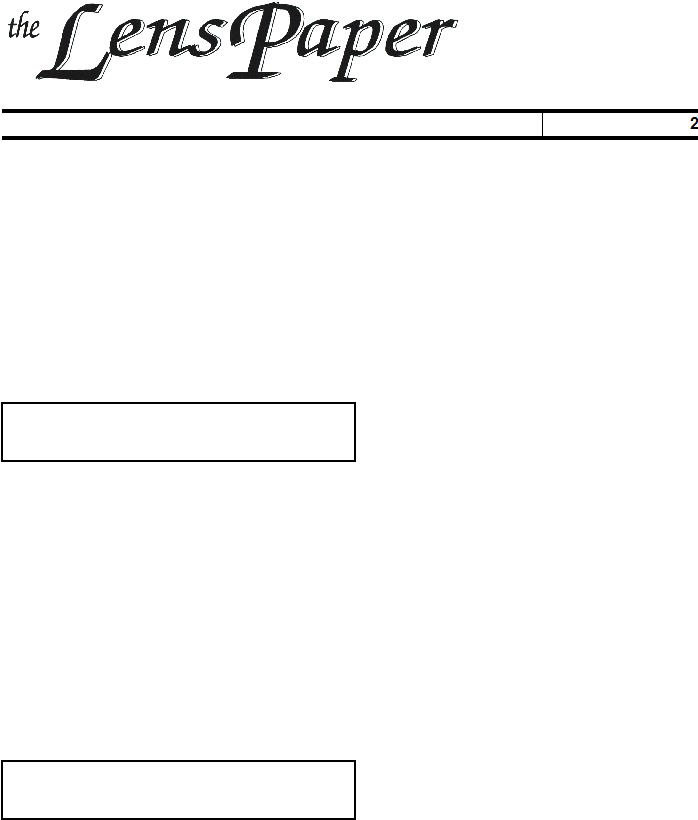 NORTH COUNTY PHOTOGRAPHIC SOCIETY
Wednesday, October 27, 2004
Quail Botanical Garden, Encinitas
Ecke Building Meeting Room
Enter Front Gate -

Exit Rear Gate
Front Gate is Locked at 7:00 p.m.
6:00 p.m. - Front Gate Opens
6:15 p.m. - Sign-in & Refreshments
6:30 p.m. - Announcements & Member Greeting
7:15 p.m. - Break & Refreshments
7:30 - 8:30 p.m. - Presentation
Donations:

First-time guests free/ returning guests $3.00
PLEASE BE SURE TO BRING YOUR MEMBER
SHOW IMAGES TO THE OCTOBER MEETING
OCTOBER'S PROGRAM

by Barbara Royer
For our October meeting, the program or presentation and Member Share will be combined into
one sharing effort. This will provide the flexibility in time needed 1) to handle member show
image check-in and 2) to allow members to freely participate in sharing and discussing some
particularly significant images.
The subject of the single image you bring to share is "the image that matters most"

.
This assignment is defined as: "We asked people to come up with the one picture that mattered
most. The image that seduced, inspired, taught, frightened, amused, offended, obsessed, informed,
or provoked him or her. We made it clear that the picture could come from anywhere - from a
family album, a movie, an advertisement, television, a newspaper, even from a matchbook. But
from all the pictures in the world, we were asking for just one."
This effort should prove to be quite poignant, as members fulfill the assignment, participate in the
presentation, and reflect on the experience.
DON'T FORGET OUR OCTOBER 16 HARVEST
FAIR PHOTO SHOOT - DETAILS ON PAGE 2
PRESIDENT'S CORNER

by Mike McMahon
I'd like to start this month's column with an acknowledgement of two of our unsung heroes. Our
Program Directors, Barbara Royer and Garrie Lynn Rhodes, work very hard to recruit and
welcome the keynote presenters we enjoy each month. Finding new and interesting speakers is
not easy but we continue to enjoy top-notch presentations thanks to their hard work. Please take
a moment to thank them the next time you see them…and lend a hand by passing along the names